TaaS – Subscription Based Models
Including most advanced technologies; TaaS is offered as both ZERO DAY PROTECTION and ZERO DAY PROTECTION PLUS. TaaS models analysis internet traffic simultaneously on the fly; without any human interference automatically detects and intercepts cyber attacks, isolates malicious clients if preferred, logs all these events on unlimited storage and reports cyber event summaries of local/overall network and worldwide Tina statistics on monthly bases.
Both TaaS models detects local threats with it's TPI (Tina Packet Inspection) technology, including Instant Crime Analysis (ICA), Instant Correlation Engine (ICE), Instant Interception Firewall (IIF) technologies.
In addition to TPI Instant technologies, included Honeypot Services and Protocol Analysis Investigator (PAI) advanced technologies enables detection of attackers. (Zero Day Plus model also have an Active PAI model which provides an efficient layer of protection to endpoint and/or server devices against vulnerabilities and successful remote connections.)
CAT Global Detection technologies are set along worldwide to detect global threats. CAT (Central Attack Trap) technologies collects attack data while EDI (Enhanced Domain Intelligence) technologies are gathering pre-intelligence worldwide cyber security sources.
CTM Update runs 7/24 database and software updates automatically.
Cyber events; statistics, detections and interceptions made are reported by CTM Notification monthly.
CTM Management and CTM SIEM enables controlling of your account from a centre and sharing logs to a SIEM, also with CTM Multidevice you can run multiple devices on same dashboard and take reports separately.
CSI Sandbox technologies enables automated and supervised laboratory analysis of suspicious files, links and supports with sandbox analysis. (Zero Day Plus model also includes Priority Sandbox ensuring sandbox analyzing of suspected issues in 4 minutes at most.)
Provides assistance and enables higher controlled defence against known, unforeseen or unknown attacks.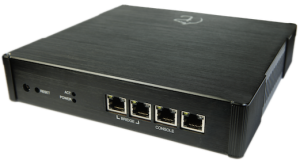 Practical Usage

Central Communication

Deeper Analysis

Against Advanced Threats

Does not Require Managing
Stronger automated defence against Zero Day attacks
COMPARED WITH OTHER MODELS
TaaS series are the monthly subscription models that are offering upper-level / advanced level protection among Tina models.
In addition to the static analysis, performs advanced dynamic analysis and includes sandbox support.
LICENSING
ZERO DAY

PROTECTION

ZERO DAY

PROTECTION PLUS

TINA TPI
Tina TPI Instant Intercept License
Included
Included
Tina TPI Honeypot License
Included
Included
Tina TPI Advanced License
Included
Included
Tina TPI Active License
–
Included
TINA CTM
Tina CTM Update License
Included
Included
Tina CTM Notification License
Included
Included
Tina CTM Multidevice License
Included
Included
Tina CTM Management License
Included
Included
Tina CTM SIEM Interaction License
Included
Included
TINA CAT
Tina CAT Global Detection License
Included
Included
TINA CSI
Tina CSI Static License
Included
Included
Tina CSI Sandbox License
Included
Included
Tina CSI Priority Sandbox License
–
Included
SIZING
Device Count
0 – 2.000
0 – 10.000
PRICING
Listing Prices*
463 € – 4.948 €
1.095 € – 32.182 €
For detailed information about Tina technologies subject to licensing, please visit  TECHNOLOGIES page.
MODEL SELECTION
MODEL TYPE

DEVICE LIMIT

HARDWARE

LICENSE

ZP 100
100
Zero Day Protection NG
ZP or ZP+
ZP 200
200
ZP or ZP+
ZP 300
300
ZP or ZP+
ZP 400
400
ZP or ZP+
ZP 500
500
ZP or ZP+
ZP 750
750
ZP or ZP+
ZP 1.000
1.000
ZP or ZP+
ZP 1.500
1.500
ZP or ZP+
ZP 2.000
2.000
ZP or ZP+
Help me choosing best model for my network!
HARDWARE SPECIFICATIONS AND LIMITS
Zero Day Protection NG

DEVICE LIMIT (MAXIMUM CONCURRENT)
0 – 5.000
RUNNING MODE
Bridge
RACK MOUNT
Optional
FAILSAFE FEATURE
Electronic & Mechanical
FRONT PANEL
1 x Power button
1 x Power light, 1 x Sata light
BACK PANEL
1 x Reset button
1 x Power light, 1 x Sata light
1 x 12V/5A DC in
4 x RJ-45 LAN input
NETWORK CARD
4 Port Intel Gigabit Card
STORAGE
1 x 16 GB SSD mSATA HDD
POWER ADAPTER
Input : 100-240V (AC)
Output : 12V/5A (DC)
POWER CONSUMPTION
35 Watt
DIMENSIONS
19.0 x 19.5 x 3.8 cm
NET WEIGHT
0.95 kg
OPERATING CONDITIONS
Temperature: 5 to 40°C (41 to 104°F)Humidity: 20% to 90% RH
STORING CONDITIONS
Temperature: 5 to 70°C (41 to 158°F)Humidity: 5% to 95% RH
PACKAGE CONTENTS
1 x Tina Main Unit
1 x License Certificate
1 x Power Adaptor
1 x Power Cable
1 x Ethernet Cable
1 x User Guide
1 x Warranty Certificate